Engageware is Trusted by 400+ Financial Institutions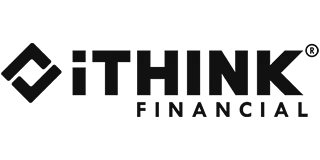 70% of banking customers start with self-service, but only 9% can get the information they need without human assistance.
Improve your customer engagement strategy with self-service banking technology that enables you to help your customers to help themselves, while reducing call volumes and customer frustration.
Answer your customers' questions 24/7
Give your customers the self-service assistance they need to engage with your business with Engageware's Customer Self-Service solution.
Engageware's intelligent search technology understands what your customers are looking for, then gives them the right answers and recommended next steps across all your digital channels.
Customer Self-Service
We always wanted a feature on our website that gives members information right at their fingertips, especially off hours or when our branches are closed. We just wanted something on our website that would still link the members where they would need to go and give them whatever information they would need. And we found exactly that in Engageware Customer Self-Service.
Staley Credit Union
AVP Member Services
Eliminate the Common Questions
Smart FAQs
Meet your customers where they are, and give them the answers they need as they browse your website.
From high-value product pages to high-volume support pages, Smart FAQ technology ensures the right answers are on every page, reducing call volumes and driving engagement.
Custom Knowledge Base
Answers Questions On Demand
A Virtual Banking Expert
Increase customer engagement with Engageware's banking chatbot. It gives you the intelligence to understand what your customers are asking, backed by a custom knowledge base with the right answers.
Real customers. Real results.
reduction in technology-related support calls for Bank of Oak Ridge
less calls to its member service center every day for Franklin Mint FCU
for implementation at Staley Credit Union
The Best Self-Service Banking Technology
Not too long ago, the only way to conduct business with a bank or credit union was with a teller behind the counter. As technology has become more widespread, self-service banking has quickly become more mainstream. With the recent pandemic, digital banking adoption has skyrocketed. Simply put, consumers expect more from their financial institutions.
These days, customers can do many tasks themselves, including:
Money Transfers: Moving funds from one account to another is as simple as clicking a button. Banking apps allow customers to even send money to other accounts quickly and securely.
Deposits: Depositing a check used to require an ATM or a bank teller. Now, individuals can simply snap photos of their checks and get the money deposited within a day or two.
Information Gathering: Customers have questions about their accounts as well as the products and services that you offer. Instead of having to rely on a person, customers can now interact with multiple digital interfaces including the website, mobile banking application, and intelligent chatbots to get the information that they need.
These interfaces allow customers to get the answers or actionable next steps based on their needs.
What do all these technological advances have in common? Convenience. Going to the bank for basic questions can be a hassle, but now it's become more convenient than ever. Both retail and commercial accounts can be integrated with self-help within online banking apps and websites to create a seamless, positive experience.
The challenge for most banks and credit unions is building the knowledge base with the answers to banking questions. While it might seem simple, there are hundreds of unique questions that your customers are asking each month. Fortunately, Engageware offers a full suite of banking self-service tools and a customized knowledge base that provides both the interfaces and knowledge to ensure self-service. We know how you customers want to interact and the questions they are asking, so our products deliver on the promises of speed and convenience.
With our self-service solution, you can provide:
Banking Chatbot: One of the biggest struggles with AI technology is that it can't always understand the context of a question. Our banking chatbot websites and mobile banking uses natural language technology to ensure relevant answers every time.
Interactive Answer Portals: Beyond chatbots, we offer tutorials, smart FAQs, and a customized knowledge database. No matter the question, we'll ensure that your customers can find the correct answer quickly without hassle.
Multi-Channel Communication: Customers want to be able to get self-service assistance across all your digital properties – website, mobile banking, social media. Engageware enables you to deliver consistent answers across all your digital channels.
The world is changing rapidly, and Engageware allows you to keep up with your customers. Self-service banking technology is the wave of the future. Is your bank on board?
Self Banking
As a banker, one of your most significant challenges is increasing loan and deposit growth across your institution. Typically, there are two ways to accomplish this:
First, you can market your brand and services to new audiences and markets to drive more traffic to your digital and physical locations. Second, you can optimize your digital experiences to convert new and existing customers when they are ready. Self-service assistance allows your convert those digital visitors. Based on over 10,000,000 banking customer interactions, we know that 34% of all questions asked are product related. How are you ensuring that you are converting the traffic you spend so much time and money driving to your brand?
Here are some ways that self-service banking in 2021 can help you achieve your operational and earning goals.
24-Hour Banking: Traditionally, banking only happened between nine to five. However, life doesn't fit neatly into boxes, which is why self-service banking is so valuable. Now, customers can get answers and handle simple transactions even when a branch is closed. Essentially, you can turn your bank into a 24-hour operation without adding staff or additional support costs.
Remote Transactions: Even if your bank is fully staffed, there are only so many hours in the day to help customers. You can utilize an interactive teller machine strategy and couple it with online banking apps like self-service assistance. These avenues allow more transactions without bogging down tellers and internal banking systems for simple transactions most customers would prefer to do remotely.
Improved Customer Service: Your customers want to feel seen and heard. With tools like a website self-service assistance, you can engage with your clients quickly and effectively. People no longer have to wait to speak to a live person. Now, they can get answers and get on with their day in no time. Improving the customer service experience leads to happier and more profitable account holders.
Fintech Self-Service
Financial technology (fintech) has exploded in recent years, thanks mainly to increasing consumer demand. Since the beginning of the COVID-19 pandemic, more customers than ever are relying on mobile banking self-service software. However, what can you expect from fintech companies? Let's break down the top offerings you can find.
Call Center Automation
Although text and chat functions are becoming more popular and widespread, many customers prefer to use the phone to get help. Fintech has revolutionized the call center experience, using automation tools to streamline the entire process. By incorporating automated elements, customers can navigate through complex menus without getting lost or frustrated.
Another benefit of call center automation is that fewer agents can respond to more calls. Since automated responses and menu options can filter most of the volume, customer service reps can spend less time figuring out how to help each person. Overall, this system cuts down on overhead while increasing user satisfaction.
Interactive Teller Machines
ATMs used to be simple devices where customers could deposit or withdraw cash. Thanks to advances in Fintech, ATMs are much more productive and interactive. Now, users can transfer funds, deposit checks and cash simultaneously, and manage their accounts. While interactive teller machines cost more than regular ATMs, they enable each branch to be more productive with the same real estate. It's a win-win situation, however, with a variety of options available, it's worth exploring interactive teller machines pros and cons.
Online Chatbot for Website
If a customer has a question or technical issue, they often don't want to wait on hold. Interactive chatbots use machine learning technology to react and respond to queries with exceptional results. In some cases, users don't know that they're speaking to an AI system. Also, since chatbots can function 24 hours per day, customers can get help anytime, day or night, leading to better satisfaction and loyalty.
Self-Service Customer Chat
We've discussed chat options for banking several times already, but let's dive a bit deeper into this experience.
There are two primary methods to interact with customers remotely: over the phone or through a live chat feature. However, banks should not rely on only one of them. Instead, they should use both options as much as possible. Customers expect multiple communication channels, so having only one or two will lead to dissatisfaction.
Think of self-service online chat to augment the call center. How much time is saved by answering basic questions with a chatbot instead of a person? For example, if someone asks, "what time does the bank open today," a bot can respond a lot more efficiently than a human. The customer gets their answer immediately and walks away with a positive experience.
Other very common questions in banking include:
What are your hours?
What is your routing number? How do I make a transfer?
Overall, phone conversations should be reserved for complex issues, such as troubleshooting or sophisticated account questions. A person can add personalized service to a call that can't be replicated with a chatbot. Offering the ability to call the contact center and an interactive chat function enables your bank to do more in less time. When that happens, it's much easier to build customer loyalty.
Self Customer Service
While self-service banking offers speed and convenience, it shouldn't be the only way customers interact with your business. Instead, it's better to adopt a hybrid model where clients can come into a branch for personalized service or take care of tasks themselves as needed. Today, consumers expect a combination of digital and in-person services since those experiences are much more common across industries, including restaurants, retailers, and other businesses.
Thankfully, Engageware enables your bank to adapt to the changing marketplace with innovative tools and products. Our platform also offers omnichannel digital banking solutions, including self-service assistance, step-by-step guides, a customized knowledge base and chatbots. As outlined, these elements can empower customers to do more in less time without having to wait on tellers and customer service reps all the time.
Overall, partnering with Engageware is beneficial for your banking business for a few reasons:
Customer Autonomy: As consumers get savvier with technology, they want to be able to take care of their needs as much as possible. Our tools allow customers to get the self-service assistance they need and demand. This level of autonomy gives your customers more control over their finances, which boosts their impression of your brand.
Information Delivery: The financial industry can be relatively complex and hard to navigate. Engageware can provide thousands of answers to technology, service and banking questions, all without the need for trained service reps. Whenever customers have a question, they can find the answer in no time through chatbots, search, and smart FAQ answers.
Seamless Integration: These days, consumers will interact with your bank across various channels, including your website, mobile banking application, social media, in-person, and more. Digital banking strategies rely on a variety of channels and platforms. By offering multiple communication methods, you can engage your customers easier and more efficiently, all without having to add new tellers or call center agents.
Engageware ensures that you get more from your business without increasing costs or overhead. Contact us today to find out more.