Nina Vellayan
Chief Executive Officer
With over 25 years of experience, Nina has a successful background with enterprise SaaS and building high-performance management teams. Prior to joining the team at Engageware, she was the President & CEO at Xeeva and an investor and acting CEO of Stewardship Technology, Inc. Nina has also held multiple senior-level executive and investor positions within financial, payments, and software technology organizations, including CEO of FrontStream Payments, Inc., COO of Official Payments, Inc. (Nasdaq: OPAY), and a divisional President at Sallie Mae (Nasdaq: SLM). She earned a Bachelors and Masters from the University of Maryland.
LinkedIn
Dave Blahnik
Chief Financial Officer
Dave is a senior executive with over 25 years of finance and management experiences at Private Equity-backed technology and software companies, leading organizations in Finance, Sales Operations, and Business Development initiatives. Dave was recently SVP/CFO at PlumChoice (acquired by Allstate), and Head of Finance and Sales Operations at Mformation (acquired by Nokia). Dave has a degree in Accounting from Missouri State University, and Masters degrees from the University of Missouri and Washington University in St. Louis.
Linkedin
Bill Bohen
Senior Vice President, Client Services
Bill has led Engageware's client services organization since 2007, responsible for the company's customer success, support, and professional services. With more than 25 years of experience in the development and implementation of enterprise software, Bill previously was vice president of client services at EasyAsk, a division of Progress Software Corporation. Earlier, he was vice president of professional services at Oberon, Inc. Prior to Oberon, Bill provided leadership to the Clarify, Inc. professional services organization, and held several roles at Digital Equipment Corporation. He earned a bachelor's degree in electrical engineering from Rensselaer Polytechnic Institute and an MBA from Clark University.
Linkedin
Cindy Crowley
Vice President, Finance and Administration
Cindy is a results-driven financial executive with more than 20 years of experience and success in driving profit improvement, leading business growth and establishing and scaling operations in emerging growth companies. A member of the Engageware team since 2010, Cindy has held senior finance positions with Cloudtree, Venture Enterprise Advisors, Alcatel, Astral Point and Wellfleet Communications. She is a graduate of the Isenberg School of Management at the University of Massachusetts, Amherst.
Linkedin
Matt Dobosh
Chief Revenue Officer
Matt leads the sales and customer success teams for the organization. He has successfully developed both early and late-stage software and services organizations to accelerate growth and client success. Before joining Engageware, Matt has held several executive-level sales, and go to market roles at Repsly, Ellucian, It's Learning, BMC Software, and PTC. He earned a bachelor's degree in Business Management at Indiana University of PA.
LinkedIn
Michael Forsyth
Vice President, Engineering
Michael leads Engageware's software engineering organization. Michael joined Engageware in 2019 and has more than 30 years of engineering experience in SaaS and technology companies. Before Engageware, he held senior leadership positions at Imprivata and TruePosition Inc. He earned a bachelor's degree in Computer Science with a specialty in Mathematics from Fitchburg State University.
Linkedin
Aparna Gude
Head of Product and Innovation
Aparna is the head of the Product and Innovation teams for Engageware. She has over 20 years of experience and expertise in building scalable cloud based Software as a Service (SaaS) applications. Her successes lie in leveraging and enabling new technologies with automated processes to bring differentiated and scalable solutions to market, and an emphasis on building exceptional end-to-end digital user experiences. Before joining Engageware, Aparna has held several executive-level Product, and go to market roles at Xeeva, Paya, and other organizations.
LinkedIn
Allyson Holbrook
Vice President, Marketing
Allyson Holbrook serves as the Global Vice President of Marketing at Engageware. She is a results-driven marketing leader with over 20 years of experience and a proven track record in driving revenue growth. Her expertise lies in developing and executing global marketing strategies, leading cross-functional teams, and delivering impactful campaigns. Allyson has extensive B2B marketing leadership experience and a demonstrated ability to scale marketing organizations and drive innovation. Prior to joining Engageware, she held multiple Marketing leadership roles across large enterprise organizations as well as early and mid-stage start-ups, including Fidelity, Beamery, Scout Exchange, Reebok, and others. She holds an MBA and a BS in Finance from Bentley College.
Linkedin
Christopher Hydak
Head of Hosting Operations and Security Officer
Christopher leads the Hosting Operations team and is the Security Officer for the organization.  He has been a technical leader for multiple startups and has over 23 years of industry experience in Cybersecurity, IT, Software Engineering and SaaS Operations.  Christopher was most recently at Labelbox, where he provided leadership for the DevOps and Security Roles.  Earlier, he was a founding member of Identropy where he served various critical roles such as VP of Product and VP ISO.   Christopher has a degree in Computer Engineering from Texas A&M University.
LinkedIn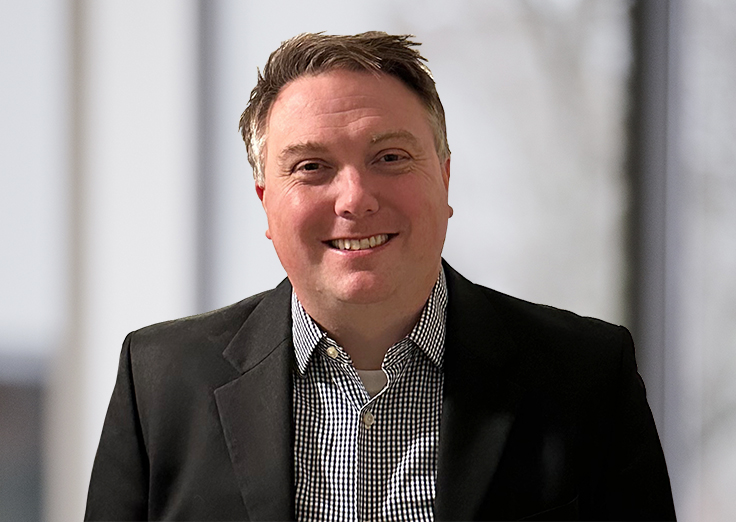 John Loring
Chief Technologist & Co-Founder
John is a cofounder of Engageware. He has 30 years of hands-on experience managing the development of computer hardware and software products. Prior to his role in establishing Engageware, John was vice president of software development for Datawatch Corporation. He earned a bachelor's degree from the University of Massachusetts, Amherst.
Linkedin