Engageware has the most customers and has created the most appointments in the industry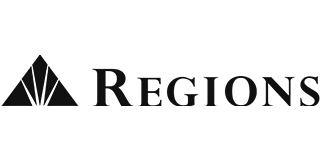 Connect customers with the right person at the peak of their interest
Improve your customer engagement strategy with intelligent appointment scheduling technology that enables you to create better customer relationships and drive growth.
Create personalized, high-value customer experiences
Make it easy for your prospects and customers to connect with you at their point of peak interest. With Engageware's user-friendly, intuitive scheduler, customers can connect to the resources they need at the time and location that suits them.
Online Appointment Scheduling
Engageware's Appointment Scheduling has impacted our member experience in a positive way. Our NPS score has increased 18% after the implementation of Engageware's Scheduler.
Del-One Federal Credit Union
Horacio Garcia-Korosec
Omnichannel Scheduling
Enable your customers to book an appointment where they feel most comfortable, whether that's over the phone or across any of your digital channels. Allowing customers to book appointments from your website, marketing emails, and social media channels reduces unnecessary demands on your staff.
Omnichannel Scheduling
Route customers to the right person
Smart Matching
Engageware's appointment scheduling ensures customers are meeting with the right person every time, whether they start digitally or in-person. Answer questions and solve problems faster by routing appointments to the team members and resources that can best help your customer.
Real customers. Real results.
appointments booked in the first 5 days at Del-One FCU
in new member loan volume at Lake Michigan FCU
appointments booked daily at National Bank of Canada
Best Appointment Scheduling Software
Customers increasingly connect with businesses in a number of ways or channels and they expect things to be done quickly and efficiently according to their preferences. All businesses can improve their workflows and provide a better customer experience by embracing technology and digital transformation.
For example, an appointment strategy that utilizes software tools can enable businesses to engage customers and prospects more efficiently. An online booking solution can help streamline appointment bookings and follow up with customers post-appointment through proactive communication. Additionally, businesses may boost customer engagement and loyalty through personalized interactions.
Using online appointment scheduling software can assist your organization in automating services by allowing customers to book appointments that fit their schedules. Aside from keeping track of client appointments, an appointment scheduler can also help you organize internal meetings with colleagues and various teams more efficiently. An appointment scheduling software for multiple users can free up teams from the tedious process of setting up appointments manually and focus more on how to generate value for the business and customers. By using a cloud-based scheduling app for multiple users, customers can make appointments with just a few clicks, avoid double-bookings and team members can arrange meetings more securely.
Banks, credit unions, and financial institutions can save time and money by using an online scheduling calendar for multiple users from a vendor like Engageware. Appointment scheduling software allows customers to set meetings with trusted professionals for advice and consultation on major financial or purchasing decisions.
With an Intelligent Appointment Scheduling solution from Engageware, you can engage customers more efficiently wherever they find you – your website, Google searches, your mobile banking application, and meet them however they prefer – on the phone, virtually or in-person. Engageware's Intelligent Appointment Scheduling can help you match clients with the right banking specialists to answer inquiries about specific products and services, as well as provide advice on critical buying decisions. Engageware's reporting and analytics provides valuable insights to help you and your team optimize your marketing spending, plan resources, achieve positive experiences for your customers, and profitable outcomes for your business.
Best Appointment Scheduling Software For Enterprise or Retail Banking and Financial Services
Choosing the best online booking system for all businesses can help you create a future-ready organization by utilizing smart technology tools. While some startups may choose to book appointments and manage their schedules using free appointment scheduling software, such tools may have inherent restrictions. For instance, some calendar planning tools may not work with your existing software or third-party extensions. Other free software, on the other hand, may only support a limited number of users and may not have a customizable booking page.
Using an online booking system for enterprise business can help you streamline administrative tasks and reduce appointment booking errors. Ideally, the best appointment scheduling app, which can be accessed using a mobile device, should enable you to get more appointments booked with the right person, as well as ensure that people show up for their appointments or reschedule meetings by simply logging into the online scheduling app.
More than just tracking bookings and managing schedules, the best booking software for medium to large businesses should allow you to set up an automated appointment booking funnel. Building an appointment funnel can help you get more qualified appointments for your business and allow customers to book meetings and consultations with you in just a few clicks. By putting your calendar into an appointment funnel, you can generate high-quality leads and nurture customer relationships for long-term sales.
Online scheduling software for businesses such as Engageware can assist banks, credit unions, and financial institutions in creating personalized experiences for increased customer engagement. Appointment scheduling software can take the guesswork out of the process and make it simple and straightforward to schedule appointments.
Engageware enables customers to easily book remote and in-branch appointments depending on their preferences. Engageware makes it simple for you and your customers to schedule appointments online, which can be quickly placed on your website or shared through your marketing emails or your bank's social media channels.
Online Appointment Scheduling Software
Many large businesses rely on scheduling appointments to attract clients and increase revenue. Using online booking software can help drive more qualified bookings, as well as create custom schedules to manage your availability for bookings and reach more prospects and target clients.
Enabling customers to schedule appointments with you outside of your usual business hours can help you attract new and repeat customers. By allowing customers to set up bookings online based on their convenient time, all companies can boost overall productivity, minimize the risk of scheduling errors, and reduce booking cancellations, since customers receive automatic reminders of their appointment dates.
While there are several types of appointment scheduling software solutions, not all of them are created equally. Here are some points to consider before deciding on the best online appointment scheduling software for your business:
Budget and Requirements – Your budgetary considerations may differ depending on your needs and priorities. Before investing in a sophisticated technology solution, it would be helpful to consider if you need to pay for hefty subscriptions when there are freemium options with all the essential features you need to streamline your booking and appointment process. However, if you are concerned about functionality and scheduling limits, a paid version with a lot of additional features at a good price such as Engageware might be a better option.
User-friendliness – An online appointment scheduling software should have a user-friendly interface for managing in-office meetings and remote meetings with clients. Ideally, a scheduling software solution should have a simple dashboard that will allow you to customize booking options with ease. Engageware Scheduler for large businesses, for example, has a self-service design feature that is simple to use and geared to the needs of both the business and its employees and your customers. With Engageware's solution, customers may schedule meetings immediately on your calendar using links from your website, marketing campaigns, emails, and social media profiles.
Customer Experience – Online appointment scheduling software could be beneficial to both your company and your clients. Customers may, for example, demand more flexibility in scheduling appointments with their trusted financial advisers, while returning customers may prefer to speak with the same staff member they dealt with in prior sessions. Giving clients a personalized experience during the booking process allows you to earn their trust while also attracting new customers.
Appointment Scheduling App
An appointment scheduling app enables you to arrange meetings with your internal teams and customers. Clients can also browse your calendar and schedule a meeting with you based on your available meeting times. Sometimes, an appointment booking software can perform both functions.
When deciding on the best online appointment scheduling software for your business, it is a good idea to evaluate the various software features and price points that meet your demands. If you are just getting started with automating your booking process, you might want to consider appointment scheduling software free options so you do not have to worry about subscription rates.
However, one of the prominent drawbacks of free plans is their limited functionality. As your business grows, you may not be able to utilize the free app for a prolonged period of time. Some apps, for example, may have restrictions on the number of users allowed. Other tools may require extra fees to enable appointment reminders and other features, such as syncing with your calendar. Many free versions cannot provide actionable insights about your consumers to better understand your target audience and do not have configurable settings to meet your industry's needs.
Engageware is a technology company that caters to banks, credit unions, and financial institutions. Engageware can provide you with cutting-edge technologies to help you attract more customers and deliver them the services they require swiftly and efficiently.
Online Booking System
Scheduling appointments over the phone or by email may have worked in the past. Nowadays, businesses must have a strong digital presence in order to reach a larger target audience, and clients may be located in different time zones or may want to contact you at an odd hour. You may engage with your consumers wherever they find you – your website, Google searches, your mobile banking application, and meet them however they prefer – on the phone, virtually or in-person by having an online booking system in place.
Regarding the best appointment scheduling software for any business, free versions are available, but they may not always be the most ideal option in the long run as your business grows. A free appointment booking app, for example, can help you improve your appointment management, but it may have limited integration features aside from calendar sync. Others may not have the ability to automatically send out personalized notifications and reminders and may not support the rescheduling of bookings. Some tools may require users to pay an additional fee to receive ongoing technical support.
Engageware is an easy-to-use software solution that allows you to set up different types of appointments and calls at varying lengths. Engageware automatically sends text reminders and email notifications to customers and team members to avoid miscommunication and increase appointment show rates. When synced in your calendar, Engageware automatically inputs your meetings, which can safeguard you against double booking and overbooking appointments.
Best Scheduling Software
The best scheduling software for any business could be more than just a basic appointment scheduling software that does the bare minimum and can no longer keep up when enterprise needs start to ramp up.
When choosing a scheduling software for business, it would be helpful to choose a software system that enables clients to self-schedule appointments. Having digital self-service support, such as that provided by Engageware, can help banks and credit unions cut contact center call volumes while enhancing customer satisfaction.
With Engageware's Customer Self-Service solution, you can provide customers with the self-service tools they need to engage with your business and empower them to help themselves. You can do this by connecting them with the proper answers to their queries and allowing them to obtain the information they need on demand.
By using Engageware's appointment scheduling software tool, your call center staff can reduce call volume bottlenecks by enabling customers to book appointments online. With Engageware, service representatives can easily schedule in-branch appointments with banking professionals, as well as by phone or online, to suit customer preferences.