Engageware has the most customers and has created the most appointments in the industry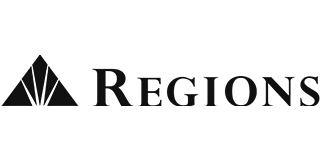 Connect customers with the right person at the peak of their interest
Improve your customer engagement strategy with intelligent appointment scheduling technology that enables you to create better customer relationships and drive growth.
Create personalized, high-value customer experiences
Make it easy for your prospects and customers to connect with you at their point of peak interest. With Engageware's user-friendly, intuitive scheduler, customers can connect to the resources they need at the time and location that suits them.
Online Appointment Scheduling
Engageware's Appointment Scheduling has impacted our member experience in a positive way. Our NPS score has increased 18% after the implementation of Engageware's Scheduler.
Del-One Federal Credit Union
Horacio Garcia-Korosec
Omnichannel Scheduling
Enable your customers to book an appointment where they feel most comfortable, whether that's over the phone or across any of your digital channels. Allowing customers to book appointments from your website, marketing emails, and social media channels reduces unnecessary demands on your staff.
Omnichannel Scheduling
Route customers to the right person
Smart Matching
Engageware's appointment scheduling ensures customers are meeting with the right person every time, whether they start digitally or in-person. Answer questions and solve problems faster by routing appointments to the team members and resources that can best help your customer.
Real customers. Real results.
appointments booked in the first 5 days at Del-One FCU
in new member loan volume at Lake Michigan FCU
appointments booked daily at National Bank of Canada
Appointment Scheduling
In today's business environment, people are used to having digital solutions to just about anything easily accessible — no matter what industry or subject matter the solution is for. So, just like any other industry, the financial industry needs to embrace digital offerings in order to keep up with consumer expectations. This is, however, challenging at times because the financial industry is traditionally complex, and finding the right digital solutions to embrace and which to ignore can be a great challenge for many banks, credit unions, and other financial service institutions.
So, what are the areas that financial institutions should be opting to digitize? The most important areas are surrounding customer service. Many people don't think of banks or credit unions as "customer service", but the truth is, just like any other business, they need to reach their customers.
Businesses and organizations of all industries — including banks — are finding themselves needing to leverage new technologies and digital solutions to better interact with and service their customers. And as customers grow more and more tech-savvy and technology-focused, this means that many businesses are having to use technology and digital solutions to continue appealing to them. So, how can you do this as a bank, credit union, or other financial institution? One way is to delve into the world of online appointment scheduling — in addition to, the traditional appointment scheduling over the phone or walk-in appointment approaches.
An online booking system is an extremely powerful tool that financial institutions can use to provide better (and more efficient) customer service while also gaining a competitive edge over their competitors. Using an online appointment scheduling software, like Engageware, allows customers to easily schedule appointments to discuss their questions and financial goals with professionals in just a few clicks. Engageware's intuitive scheduling software will help your customers to connect with the resources they need at a time and place that works best for them from a variety of channels — such as web browsers, mobile devices, mobile apps and email.
Appointment Scheduler
Over the past few years, many banks, credit unions, and other financial institutions had to close down the open doors of their branches for walk-in appointments out of concern for the general public's health and safety. Because of this, many customers found it difficult to figure out how best to interact with their financial institution. During this time, many banks and other financial institutions needed to find ways to continue interacting with their customers, while maintaining safe distancing and adhering to the state-level and higher regulations regarding servicing customers.
In order to interact with customers, you need availability for appointments as well as an appointment scheduling website or system that is easily accessible for customers. Whether this means completely outsourcing appointment scheduling to an external calendar or scheduling service that can sync to your business's calendar or creating your own online appointment scheduling page on your website, finding a new appointment scheduling system that can be sustained due to increasing consumer demand but also in the future as society continues to become more and more technology-dependent.
One incredibly helpful solution that many banks and other financial institutions adopted was an online appointment scheduling calendar. This type of online appointment scheduling service can help not only offer your customers a quicker and more efficient method of scheduling any appointments they might need but it also helps to dramatically reduce call center volumes and improve staff efficiency.
If your call center representatives have to manually check multiple different calendars and place callers on hold to do this, it is hard for banking employees to operate efficiently. Instead, if you could have all appointments scheduled from multiple different channels into one location that can be easily updated and easily accessible to all contact center reps, your call center representatives can be much more efficient with processing requests for new appointments and easily schedule callers with the right banking professional swiftly and efficiently.
Booking Appointment App
Many people today bring their smartphones everywhere — whether they're going for a night out, to get groceries, or even just for a walk outside. In today's society, so much can be done from a single hand-sized electronic device, from calling our friends and family, to paying for goods and services. People have grown to depend on the continually advancing technology that helps them stay connected to their friends, family, and even businesses. With all of this focus on smartphones and the continued rise in their popularity, why wouldn't you want to make sure that people today feel just as able to connect and interact with your financial institution from their mobile devices as well?
It can be difficult for a bank, credit union, or other financial institution to determine how best to connect with your customers as well as bring in new customers. One incredibly useful tool that you can offer your current and potential customers is convenience. People love things that are convenient. Whether that means in their work or personal lives, people love not having to go out of their way to do something. And there is no difference when it comes to banking by appointment.
If someone can easily schedule an appointment when they first think of it — maybe while out on a walk or running errands — on an appointment booking app, rather than having to log into a web page on their desktop when they get home or call the bank or other financial institution directly to schedule an appointment, they are much more likely to schedule that appointment with your bank or credit union. Online tools and mobile applications offer a quick and easy way to get things done and for inbound leads to easily reach you.
An online appointment booking system offers your bank or other financial institution the opportunity to easily connect with your current (and prospective) customers in a way that is convenient and appealing to them. This is why appointment booking software, like Engageware, can be so crucial to the continued success of your business. If your customers can easily contact you — from their phones, laptops, desktops, or even tablets — they are much more likely to actually book an appointment with you. Because it is convenient for them, and more efficient and profitable for your institution
Best Scheduling Apps
As society progresses towards a more technologically advanced and technology-driven period, consumers are growing more accustomed to and expectant of digital luxuries from any brand or company that they interact with — whether it is a clothing retailer or their bank. Because of this, many banks and other financial institutions are finding themselves in need of an appointment scheduling app or other software integration to help them keep the business and general favor of their customers — especially as the younger generations are beginning to interact with them as well.
But, for financial institutions that have not yet adopted a digitized approach to online appointment scheduling, it can be tricky to determine which appointment scheduling app is the best. Unfortunately, it is difficult to say which app is the best because what may be the best for one company might not be the right fit for another. For example, the best appointment scheduling app for mid-tier community banks or credit unions may not be the best app for a larger more commercial bank or other financial institution.
This being said, if you are a larger business, you will want to look for an enterprise grade solution that offers scalability and security that retail banks and other financial institutions require, rather than looking simply at solutions that are meant for smaller companies. With software like Engageware, you can help your customers easily, quickly, and cost-effectively schedule appointments and decrease the amount of "no-shows" as well as keep up with your competitors (and even gain an advantage over them if they are not offering a similar service).
Appointment Scheduling Software
Finding and implementing the right appointment scheduling software can be the only thing differentiating your business and another, but that small difference could lead to customers choosing your financial services over the others. This is because the best appointment scheduling software for your business will not only help you offer your customers a convenient and accessible way to schedule appointments but also help you create personalized and high-value interactions that connect customers to the right banking professional during the peak of their interest. Essentially, using an appointment scheduling software for multiple users allows your business to easily help your customers create and schedule appointments using an engaging, secure, and effective platform.
So whether you are looking for appointment scheduling software for mid-tier banks and credit unions or other financial institutions, or you are looking for software that helps your larger business offer more high-value customer interactions, a software like Engageware is a great choice for you. While it is difficult to say what software is the best appointment scheduling software for every business, any software option — for example Engageware — that offers your customers the ability to easily schedule appointments at the peak of their interest and via any channel 24/7, can be essential in incentivizing a customer to choose your business over another.