Engageware has the most customers and has created the most appointments in the industry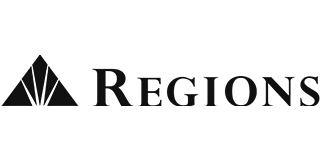 Connect customers with the right person at the peak of their interest
Improve your customer engagement strategy with intelligent appointment scheduling technology that enables you to create better customer relationships and drive growth.
Create personalized, high-value customer experiences
Make it easy for your prospects and customers to connect with you at their point of peak interest. With Engageware's user-friendly, intuitive scheduler, customers can connect to the resources they need at the time and location that suits them.
Online Appointment Scheduling
Engageware's Appointment Scheduling has impacted our member experience in a positive way. Our NPS score has increased 18% after the implementation of Engageware's Scheduler.
Del-One Federal Credit Union
Horacio Garcia-Korosec
Omnichannel Scheduling
Enable your customers to book an appointment where they feel most comfortable, whether that's over the phone or across any of your digital channels. Allowing customers to book appointments from your website, marketing emails, and social media channels reduces unnecessary demands on your staff.
Omnichannel Scheduling
Route customers to the right person
Smart Matching
Engageware's appointment scheduling ensures customers are meeting with the right person every time, whether they start digitally or in-person. Answer questions and solve problems faster by routing appointments to the team members and resources that can best help your customer.
Real customers. Real results.
appointments booked in the first 5 days at Del-One FCU
in new member loan volume at Lake Michigan FCU
appointments booked daily at National Bank of Canada
Online Appointment Scheduling
The traditional banking industry faces many challenges. Online banking and other digital solutions have revolutionized the way consumers interact with banks, credit unions, and financial institutions. As a result, most customers expect more from their banks than in the past. They are looking for a customer experience that's smoother, faster, and more efficient than ever before. In order to keep pace, most banks need to adopt new tools and solutions to help meet customers' heightened expectations. 
There are all kinds of software tools that financial institutions can implement in order to improve their customers' banking experiences, such as online appointment scheduling. If you're wondering how to create an online booking system, you should consider a digital appointment scheduler. One example of this kind of tool is Engageware's online appointment scheduling software that provides 24/7 access across all of your digital channels so that each customer can book a day and time that is most convenient for them.
Despite all the conveniences of digital banking, it is difficult to replace the value of personalized financial advice from a trusted advisor. For this reason, even if a bank has fully incorporated electronic banking services, it is still almost always necessary to provide customers with a way to schedule appointments with banking professionals. When customers need assistance with important financial decisions like opening a new account or taking out a loan, it is important that they have a convenient and intuitive method of scheduling an appointment.
If scheduling the appointment is a simple and quick experience, that customer is likely to be satisfied with the knowledge they have easy access to the best resources to make smart financial decisions. If a customer has a difficult time making an appointment with a financial advisor by phone or visiting the branch, they might feel frustrated or feel that their bank does not have their best interests in mind. 
A frustration-free method of scheduling appointments is often a critical piece of the customer satisfaction puzzle. By using the best scheduling software, you can offer your customers the ability to schedule appointments with financial professionals with ease.
Online Booking System
When a financial institution uses an online booking system to allow customers to schedule appointments, it will likely start to see several benefits. In particular, the three areas that appointment scheduling software can benefit most are scalability, security, and engagement.
Scalability: An online appointment scheduling solution can help enhance your employees' ability to interact with prospects and customers and drive more business. However, not all appointment scheduling solutions are created equal or can scale as your business across appointment scheduling, queue management and analytics. Engageware's Scheduler has the power to book thousands of appointments per second for the largest enterprises, retailers and banks to support their strict requirements and fluctuations in customer demand. Engageware is able to drive our clients' growth without compromise. Meeting complex needs such as supporting thousands of appointments per second and increasing resource capacity on demand when client needs scale from a single location to multiple branches.
Security: By implementing an online appointment booking system, a bank or other financial institution can improve scalability from a single branch to multiple locations. The best online booking system will include high-quality security measures including SOC 2 report to ensure the booking software protects both your organization's data and your customer's private information. Engageware's online booking software uses top level encryption and best practices to maintain the highest standard of security.
Engagement: With online appointment scheduling software, banks can deliver high value customer interactions that can improve customer engagement. A financial organization could use Engageware's online scheduling tool to create omnichannel resources that are easy and intuitive for customers to use. This can be very helpful for improving the customer experience. When customers have an easy way of scheduling their own appointments and keeping the bookings organized, it can help improve customer engagement.
By making it as easy as possible for your customers to connect with your financial advisors, you can remove the obstacles that stand between their interest in your services and actually arranging those services. Improving scheduling efficiency with online appointment scheduling software can be a great way for banks to get more high-value appointments.
Online Appointment Scheduling Platform
Appointment scheduling software clearly has quite a few advantages to offer banks and other organizations in the financial sector. Choosing the right online appointment scheduling platform for your business can be a way to offer more convenient appointment booking options for your customers and improve customer experience. The best online appointment scheduling app can remove much of the friction from the appointment scheduling process and give customers a reliable means of access to financial advice when they need it.
There are many benefits of online appointment scheduling. Engageware's online appointment scheduling platform can give banks the ability to offer customers remote meetings, making it easy for them to get financial advice from anywhere. It can also enable omnichannel scheduling, which means customers can conveniently book appointments from multiple different locations such as your organization's website, social media, or marketing emails. This can give customers more opportunities to book a meeting, leading to more opportunities for high value interactions for the business.
There are some more benefits of online appointment scheduling to consider as well. In particular, there are a few more ways banks can use Engageware's online appointment scheduling platform to improve the booking process for both customers and the organization. For example, employees can keep appointments with customers organized with an employee mobile app that can be used to view upcoming appointments or confirm check-in with customers at their appointment times.
Many appointment scheduling platforms, including Engageware's booking software, also offer analytics that can be used to gather valuable insights. Appointment activity can be tracked and viewed as actionable metrics that could help improve the appointment process. Banks can even use appointment scheduling software to send notifications to customers to remind them of any upcoming appointments. Between improving efficiency, customer experience, and analytical visibility, the benefits of online appointment scheduling are hard to understate. 
Appointment Schedule Software
Most banking customers are used to being able to walk right into a bank and receive service. However, the pandemic forced many banks to close their lobbies for a time, and visits had to be done by appointment only. This abrupt change presented a significant roadblock to many customers. First of all, many customers were confused about how to make appointments with their banks once they were no longer open for walk-ins. Second, even once customers understood the change in policy, many of them found it tedious or frustrating to abide by the new appointment-only philosophy.
There are good reasons that customers felt the way they did about being required to schedule appointments. For many customers, the process of trying to go online and book a time slot was challenging as many banks and credit unions didn't offer the right appointment scheduling solution. However, the process of booking an appointment online doesn't have to be a source of friction for customers if the right appointment scheduling solution is employed. The best appointment scheduling software can make it fast and easy for customers to go online and book an appointment with financial professionals at their banks.
Digital appointment scheduling software can make it easier for customers to complete the online appointment scheduling process. With the right software, you can use omnichannel appointment scheduling to offer customers clear opportunities to schedule appointments right from your marketing emails or social media channels, as well as on your organization's website. Providing customers with intuitive access to online scheduling tools can reduce friction in the scheduling process, making it easier for customers to get the financial help they need, and ensuring that your organization doesn't miss out on any potentially value-generating interactions.
Business Appointment Scheduler
A business appointment scheduler can be beneficial for all kinds of businesses. One type of business, in particular, that has a lot to gain from online booking software is any organization in the financial sector. Credit union appointment scheduling and bank appointment scheduling can both be accomplished with an appointment scheduling app for larger enterprises based on multiple locations and complexity. Some kinds of booking software, like Engageware's online scheduling tool, was built for larger enterprise grade businesses.
Appointment scheduling for credit unions and appointment scheduling for banks can be an arduous process if the right tools are not being used. Without the appropriate appointment scheduling software for banks, it can be difficult to provide customers with an efficient method of scheduling their own appointments online. However, by implementing a business appointment scheduler, financial institutions can make it easier for their customers to schedule their own appointments with financial advisors via web or email.  
More effective appointment scheduling can impart quite a few different benefits. Besides those already mentioned, another benefit is reduced demand for call centers. When customers can schedule their own appointments, they don't need to call and ask a rep to schedule appointments for them. Not only does this remove friction for the customer during the appointment scheduling process, but it also frees the call center team to help other customers with issues they can't solve on their own. 
By implementing online scheduling software, financial institutions can make it easier and more convenient for customers to schedule appointments online. There are many ways that this can lead to a better customer experience and contribute toward larger business goals.