Engageware is Trusted by 400+ Financial Institutions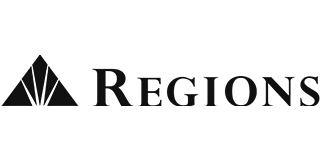 Connect customers with the right person at the peak of their interest
Improve your customer engagement strategy with intelligent appointment scheduling technology that enables you to create better customer relationships and drive growth.
Create personalized, high-value customer experiences
Make it easy for your prospects and customers to connect with you at their point of peak interest. With Engageware's user-friendly, intuitive scheduler, customers can connect to the resources they need at the time and location that suits them.
Online Appointment Scheduling
Engageware's Appointment Scheduling has impacted our member experience in a positive way. Our NPS score has increased 18% after the implementation of Engageware's Scheduler.
Del-One Federal Credit Union
Horacio Garcia-Korosec
Reduce Call Center Stress
Omnichannel Scheduling
Enable your customers to book an appointment where they feel most comfortable, whether that's over the phone for a simple transaction such as opening a new account or in-branch for getting a loan. Allowing customers to book appointments from your website, marketing emails, and social media channels reduces unnecessary demands on your call center staff.
Omnichannel Scheduling
Route customers to the right person
Smart Matching
Engageware's appointment scheduling ensures customers are meeting with the right person every time, whether they start digitally or in the lobby. Answer questions and solve problems faster by routing appointments to the team members and resources that can best help your customer.
Real customers. Real results.
appointments booked in the first 5 days at Del-One FCU
in new member loan volume at Lake Michigan FCU
appointments booked daily at National Bank of Canada
Appointment Scheduling Software For Banks
Are you looking to grow loans at your bank or credit union? If so, you need to think about your customer experience. Unfortunately, lots of customers do not have good experiences when they go to their local bank. People are tired of waiting in line waiting on help, only to be bounced from resource to resource. Getting help with financial issues should not be this difficult. In an age where customers have many options, they expect fast and great service, this is where appointment scheduling software for banks is helpful.
If you are looking for the best appointment scheduling tool for your banks or credit union, it is critical to use an intelligent online appointment scheduling solution. Intelligent appointment scheduling can help your customers easily schedule appointments at the time and location most convenient for them. The right appointment scheduling solution can understand what your customers are looking for, the channel they prefer (in-person, video, or call) and route them to the right person to meet their needs. This translates into more appointments during the day and increased employee productivity. This can make a significant difference in your growth and efficiency goals.
By taking advantage of an intelligent appointment scheduling solution, you can create a great banking experience for your customers. You can also cater to the needs of your employees by routing appointments to the right people at times they are available. This can help you reduce employee turnover, improving the experience for both your customers and employees. Ultimately, this can help you boost your financial success, helping you get the most out of your daily operations.
Because there are so many options available, what should you look for in appointment scheduling software? How could this benefit your organization?
Bank Appointment Meaning
First, it is important to look closer at what we mean when we talk about scheduling appointments with a bank or credit union. Bank customers schedule appointments for a variety of reasons – from help with mortgage or auto loan, to general service requests or investment planning to technical support. For example, a consumer might schedule an appointment to talk about a potential home loan to understand all the different options. Another might schedule an appointment to discuss opening a personal line of credit. But this doesn't just apply to retail banking – business banking customers also use appointment scheduling.
It can be a challenge for people to schedule these appointments, and some people may simply walk in because there is no reliable way to schedule anywhere. While walk-in business will always be a part of banking, allowing people to pre-schedule allows for better visibility for staffing needs while also ensuring the right resources are available.
If you can make it easy for your customers to schedule appointments while they are on your website looking at your products, you will see higher rates of conversions on new lending and deposit opportunities. You can also expect increasing customer satisfaction metrics (NPS), helping you stay one step ahead of the competition. Even though the way you have been scheduling appointments may have worked in the past, it is time to improve this process.
Call Center Appointment Scheduling
Since COVID began, banks and credit unions have experienced a consistent increase in call volumes and handle times. This results in poor customer experiences as customers are forced to wait on hold. By offering Call Center Appointment Scheduling your give your customers the ability to pre-schedule a time to talk to a representative that is convenient for them. This eliminates unnecessary hold times and ensures they are talking to the right person to handle their needs.
Another use case for call center appointment scheduling is allowing your customer service representative to schedule appointments while they are talking to your customers. For example, if a customer calls in inquiring about a rate promotion and is ready to talk to a mortgage specialist at a specific location. The call center representative can easily schedule the follow appointment for the customer. Most free online appointment scheduling solutions don't allow for scheduling for multiple users, creating added friction across the entire customer experience.
Enterprise Appointment Scheduling Software
If you are looking for enterprise appointment scheduling software, you need to take the time to find the right event appointment scheduling software to help you. You are probably trying to manage your appointments across multiple locations with multiple subject matter experts. This means multiple locations that an employee can be at, multiple appointment types (in-person, virtual, or phone calls) and even multiple employees needed based on expertise. If your customers can work with their preferred schedule, you will see an increase in your growth and customer experience goals.
You can also improve your internal scheduling processes. For example, your retail branches will perform better because as you will have historical data highlighting the days and times that require the most staff and the days and times you can schedule less staff. You can get insights into which locations are busiest (days/times), which are not allowing you to ensure the proper scheduling for each location. All of this helps you reduce overhead expenses while increasing loan growth.
Bank Appointment Scheduling
In the end, there are multiple options available if you are looking for bank appointment scheduling assistance. You might be interested in appointment scheduling services for just your loan department, or you might be looking for enterprise scheduling across all branches. There are multiple considerations including ensuring you can you sync multiple calendars, multiple locations and multiple appointment types. At the same time, you also need to find a scheduling software that will address the needs of your on-site employees and customers. It is important for you to find a solution to leverage across all branches, channels, and departments. If you can use the same solution, you reduce the chances of double bookings or something falling through the cracks.
If you are looking for the best scheduling software available, then you need to rely on Engageware. This is the most experienced solutions help you increase your appointments, improve your customer experience, and make life easier for your employees. There are a wide variety of benefits you will enjoy including:
Your customers will have an easier time scheduling appointments with the right professional at the right time via their preferred channel (in-person, virtual, or by phone)
You can boost the productivity of your employees while delivering a great customer experience
You can boost conversion rates of high-value appointments by 25 to 40%.
Best of all, the Engageware appointment scheduling implementation team ensures your environment is setup quickly and accurately. This allows banks or credit union to start scheduling appointments across every channel. If you are looking for a way to improve productivity while keeping your customers happy, then you need to make it easier for them to schedule appointments 24/7 using Engageware's Appointment Scheduling solution.